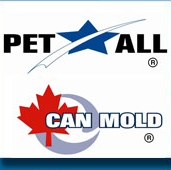 An excellent choice for PET Blow Molding machines requiring high air volume at high pressure the Pet All, Pet Star system uses totally frame supported modular add-on units that can be progressively mounted as requirements increase. A computerized control system manages the interface.
Two stage non lube high pressure air compressor specially designed for PET blow moulding machines

Lubricating oil splash system in crank case is prevented from reaching the blow air compo- nents
Blow air components feature thermally stable Anti-friction parts guaranteeing long service life
With special design the air pressure will stop the lubrication oil getting into air compressing body, so the output high pressure air is clean without any oil.
An automatic unload system ensures that the system starts safely without residual pressure.
This feature protects both frame and motor and so extends the working life of all compo- nents.
Heavy-duty design for 24/7 operation
Three stage high pressure air compressor specially designed for PET blow moulding machines

The compressor can remove waste and dirt automatically by after cooling system. High-quality air output due to economical dirt removal system in 3 stages.
The compressor is equipped with a special, highly effective air cool- ing chiller of advanced design.
Market leader "Herbiger" main air valve with large capacity. Its high efficiency characteristic ensures the stable running of the com- pressor.
PLC

Star Delta Start
Automatic Drain (timing/machine stop}
Automatically adjust quantity of working units according to the actual air demand
Target pressure, pressure difference interval of units Start-up time, unit work cycle, alarm pressure unit working sequence etc. Parameters can be reset according to the actual situation
Liquid crystal display
Displays current pressure, unit work status and unit error status
Units start/stop in sequence.
Manual or automatic control, independent of each Other
Booster compressor specially designed for PET blow moulding machines Booster Applications
Compressed air systems in industrial and commercial facilities are generally designed for pressures of 90 to 100 psig. However, some special applications such as moulding, printing & leak testing require higher pressures.

PET-All PETStar Booster Compressors increase air system pressure to a working pressure of 580 psig & to a maximum of 650 psig. These reliable units are compact, quiet & offer an economical alternative to designing the main compressed air system for high pressure. How you simply install a PET-All PETStar Booster Compressor to increase the pressure of the existing compressed air where it is needed.
Booster Operation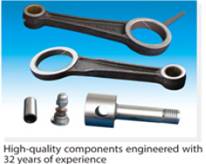 Compressed air from the main air system is piped to the booster. Using precompressed air is more economical than starting with ambi- ent air. With high volumetric efficiency, the booster compresses to the desired pressure.

This single-stage system is ideal and economical for many applications when only a moderate amount of high pressure plant air is required. PET-All PEf5tar has the technology and the ability to design a com- pressed air system suited specifically to your application
Screw Compressor

Fully automatic load & unload. Compressor will start automatically & shutdown under the following conditions:

When the target pressure in the air tank has been reached
When the voltage drops below a threshold
In an over-pressure condition
When the temperature reaches a protection setpoint

High-quality European technology and components (GHH-Rand and SKF)
M-H air filter with long-life capability. (4,000 hours+), it is easy for Maintenance and replace- ment
M-H oil filter, filtration density 10 micron (99.9% efficiency) and long-life capability (4,000 hours+)
M-H air-oil separator, particle count below 3 ppm.
Contro1 system: All parts are from Schneider in France.
"Please click on the below brochure FOR MORE INFORMATION"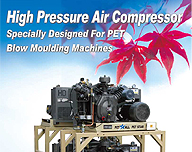 UK & Europe Hotline:

Canadian Head Office:
ADDRESS:
85 Royal Crest Court Markham, Ontario
L3R 9X5
Canada
TELEPHONE:
905-305-1797
FAX:
905-305-0013
E-MAIL:
obrandau@petallmfg.com

Pet All DEMONSTRATION CENTER
620 Minnie Street
Paynesville MN 56362
TELEPHONE:
905-305-1797
E-MAIL:
obrandau@petallmfg.com

China Centre:
Mike Liu

TELEPHONE:
86 139 624 78740
WeChat ID:
13962478740
E-MAIL: liulvkuan@163.com