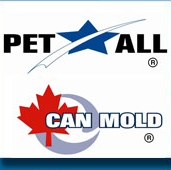 W Series - Wide Mouth, Large Body Series and General Range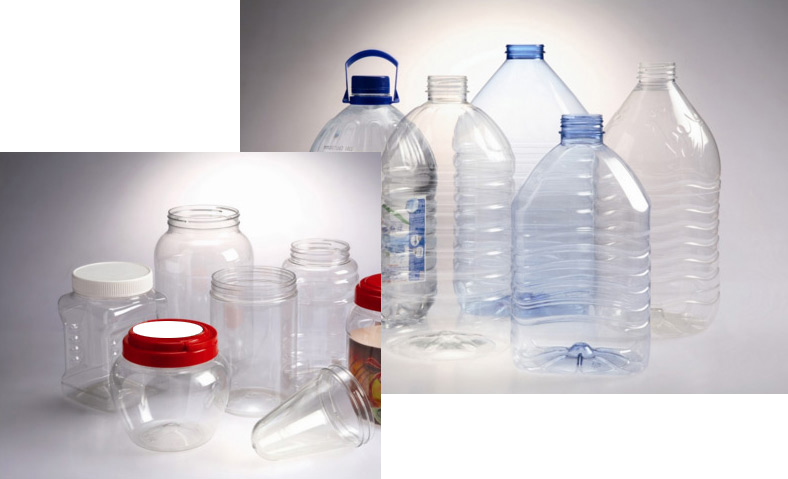 Special Wide Mouth Machines (W - Series)
Wide Mouth Containers
One or two and 4 cavity machines available for diameters (mouth) up to 200 mm, standard.
Available in Full Electric or Hydraulic

CPSB 2000W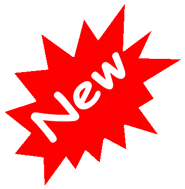 "New" 1 Cavity, 99mm Wide Mouth
Low Cost Single (1) Cavity up to 90mm Fully Automatic
Excellent Price
Excellent Performance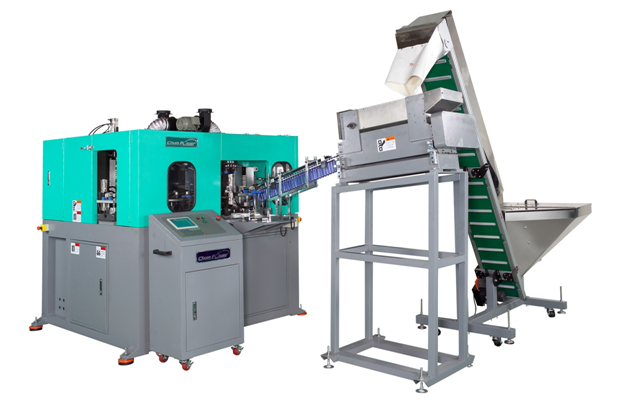 Wide Mouth Jar Series / Automatic PET Stretch Blow Molding Machine
CPSB-1000W / 1000WM / 2000W
CPSB-TS2000W / CPSB-TS4000W
CPSB can make :
Oval, Petaloid, Square, Flat, Round bottles, Jars and Wide mouth containers


UK & Europe Hotline:
Sales Inquiries
Duncan Hardy

TELEPHONE:
44 794 482 0040
E-MAIL: dhardy@petallmfg.com
General Inquiries
Lyn Merrick

TELEPHONE:
078 4026 9935
E-MAIL: lmerrick@petallmfg.com

Canadian Head Office:
ADDRESS:
85 Royal Crest Court Markham, Ontario
L3R 9X5
Canada
TELEPHONE:
905-305-1797
FAX:
905-305-0013
E-MAIL:
obrandau@petallmfg.com
Denis Dufour (Quebec)
TELEPHONE:
514-831-6623
E-MAIL:
ddfour@dcube.ca

Pet All DEMONSTRATION CENTER
620 Minnie Street
Paynesville MN 56362
TELEPHONE:
905-305-1797
E-MAIL:
obrandau@petallmfg.com

China Centre:
TELEPHONE:
86-1360-808-8755
E-MAIL: tian@petallmfg.com
Market segment of CPSB :
Mineral water, Edible oil, Alcoholic drinks, CSD, Pickle food, Soda drinks, Cosmetics, Clean lotion, Detergent, Tennis bottles, PET bottles for cooking oil with handle
Features:
PET STRETCH BLOW MOLDING MACHINE For Large volume, Oval & Flat Bottles, and Wide mouth Jar.
Compact structure for saving space; Modular design for easy maintenance.
Suitable for various markets to produce different bottles.
Special heating array structure to minimize oven space and energy consumption.
Recycle system for less consumption of operation air.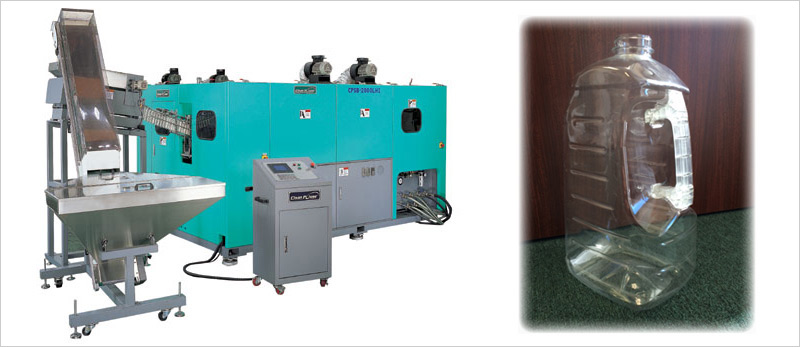 CPSB 2000 LHI - for Bottles with Handle Insertion
Optional:
PET bottle with Handle pre-insert robot.
Side-heating system for oval & flat bottles.
Smart locating device for specific direction of preform.
Recycle system for less consumption of air.